Improving Business in the Wilmington Region
14th Annual Membership Invitational Draws 48 Teams
The 14th Annual Verizon Invitational drew 48 teams, a new record for the golf event. Some 144 players gathered at River Landing on May 18th to show their support for economic development in the region. In addition to raising funds to support WBD's global marketing and promotional mission, the event provides valuable opportunities for informal networking, fellowship and fun.
"The annual golf event has become one of the highlights of Greater Wilmington's business calendar," says Dickson McLean, chairman of WBD. "The spectacular backdrops at River Landing and the first-class execution of the event make this one of the premiere business golfing events in North Carolina, with interest and attendance growing steadily."
In addition to the opportunity to play golf on Clyde Johnston-designed courses, the event includes breakfast, lunch and an awards ceremony.
For the tenth consecutive year, Verizon was the event's Corporate Sponsor. PNC Bank, Wilmington International Airport, Piedmont Natural Gas, R.A. Jefferys and Coastal Beverage also sponsored this year's invitational.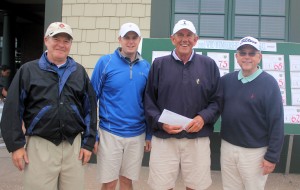 1st Place = PNC Wealth Management
Bill Harrington
Courtney Faircloth
David  Kennedy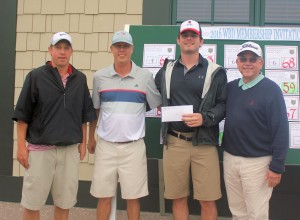 2nd Place = Cameron Management
Bruce Cameron
Rahn  Lowder
Drew Kraly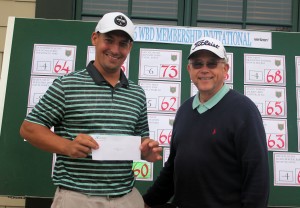 3rd Place = Atlantic Corporation
Bill Beam
Barrett Folk
Jason Davis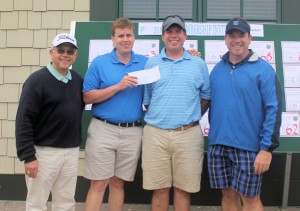 4th Place = ECS Carolinas
Jason McLeod
Tim Clinkscales
Patrick Riley