Improving Business in the Wilmington Region
CLIFF PYRON JR. JOINS WBD STAFF
Former Port Authority Developer Will Support Regional Job Creation Efforts
January 15, 2019 (Wilmington, N.C.) – Cliff Pyron Jr. is now Senior Manager, Business Development at Wilmington Business Development (WBD). Pyron, who previously served as Account Manager and Economic Development at the North Carolina State Ports Authority, begins his new duties today.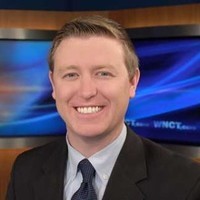 "Cliff has the reputation and ideal skills-set to contribute immediate and measurable value to the WBD mission," said Scott Satterfield, CEO of the organization. "He brings expertise, energy and new ideas to our organization at a time of exciting opportunities for WBD and the regional economy."
A Wilmington resident, Pyron joins the WBD staff after spending more than four years at the Ports Authority, where he worked with economic development professionals around the region and state. He joined the Ports Authority in September 2014 as Communications Manager after working for over five years in local television news at WNCT, WWAY and WCSC. Pyron earned a degree in Communications from UNC Wilmington in 2009. He is also a graduate of Leadership Wilmington and served on the Board of Directors at North Carolina's Southeast, the 18-county economic development marketing partnership headquartered in Elizabethtown.
"Wilmington Business Development is widely known as one of the most effective economic development groups in the entire state," Pyron said. "After years of working together as partners, I'm honored to join the WBD team and help build on its admirable legacy of results."
Pyron's duties at WBD will include recruiting new businesses and providing support to existing companies in the organization's service area. "Wilmington is where I went to college and started my family," Pyron said. "I have a great passion not only for creating jobs and bringing new investment here but supporting existing industry across our region."
Founded in 1956 as the Wilmington Committee of 100, WBD oversees business recruitment and industrial retention for the City of Wilmington, New Hanover County and Pender County.  A private, non-profit organization [501(c)(6)], WBD supports its members, partners and allies through a broad array of technical expertise, leadership resources and value-added business services.  For additional information, visit www.wilmingtonbusinessdevelopment.com
# # #