Improving Business in the Wilmington Region
Mojotone Closes on Pender Shell Building, Expands Product Line and Workforce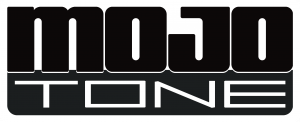 Mojotone LLC has closed on its purchase of a 40,000-square-foot shell building in Burgaw that will accommodate an expanded product line. "We should be in the building by September," says Michael McWhorter, the company's co-owner. The Burgaw firm makes amplifiers, sound system cabinetry and components for electric guitars. It will vacate three buildings it has occupied since arriving in Pender County in 2005.
Mojotone's move facilitates a consolidation into a building that can accommodate future growth. "Our current three buildings are also limited in ceiling height," McWhorter says. The spec building at Pender Progress Industrial Park can be doubled in size, and its 28-foot ceilings will enable the company to grow its inventory of audio products.
McWhorter co-founded Mojotone in 2000 in Winston-Salem. The company grew its product line from vintage amplifiers to concert-scale sound components and electric guitar pick-ups. "We build cabinets for 100 different amp companies in the U.S. and Europe," says McWhorter. "We sell to manufacturers, retail music stores and directly to consumers." The company's worldwide customer base has included Eric Clapton, Rush and ZZ Top.
"We'll be expanding our workforce, too," says McWhorter. Mojotone has added seven workers since February, now employing a 55-person staff ranging from electronics technicians and woodworkers to sales and warehouse personnel. "We're estimating we'll end up with 60 employees by the end of the year," he says.
"Mojo and Michael have an excellent reputation in Burgaw," says Pender County Commissioner David Williams. The company is active in the Burgaw Area Chamber of Commerce, the Boy Scouts of America, the Burgaw Rotary Club and other groups. "They're very engaged," Williams says. In 2008, the Burgaw Chamber named Mojotone Entrepreneur of the Year. "It's growing and getting larger, but they wanted to stay in Pender County," he says.
County and municipal officials worked with WBD to support Mojotone's move. The structure, completed in 2011 by Pender Progress Corporation, sits on 6.3 acres at Pender Progress Industrial Park. "Pender Progress Corporation is proud to have been a part of the construction and sale of the shell building," says Hugh Highsmith, chairman of Pender Progress Corporation.
Also key was the role of Four County Electric Membership Corporation, which tapped a $1 million loan from the U.S. Department of Agriculture that will help Mojotone ready the building for occupancy. The funding is being provided through the Rural Economic Development Loan and Grant ("REDLG") program, under which USDA provides zero-interest loans to local utilities that then support job-creation and retention efforts in rural communities. "We can turn around and loan the money to the county, which will then loan it to Mojotone," explains Mitchell Keel, president and CEO of Four County EMC. "We certainly want to keep good jobs into Pender County and keep a thriving business," he says. The EMC provided a loan to Pender Progress that supported the shell building's initial construction.
Burgaw Town Manager Chad McEwen says Mojotone's expansion is encouraging evidence of the town's business appeal. "It's a good sign for our local economy," McEwen says. He believes WBD's leadership was critical to keeping the business in Pender County. "WBD has spent a significant amount of time with the company in bringing all this together," adds McEwen.
Since arriving in Burgaw in 2005, Mojotone has grown its annual sales from $2.5 million to $5.5 million. More growth may be on the way. The company's McWhorter says in recent months the Mojotone products have been picked up by leading online catalogues such as Musician's Friend and American Musical Supply. "We've been busy," McWhorter says.