Improving Business in the Wilmington Region
Pacon Expands into New Hanover County
In April 2019, when Governor Roy Cooper announced that New Jersey-based Pacon Manufacturing Corporation would be opening a 300-job production site in Navassa, the news was greeted as a win for the region. WBD had worked closely with officials of the medical supplies manufacturer prior to their decision to transform the town's U.S. Marine Building on Quality Drive into a manufacturing hub for wipes, pads, towels, drapes, liquids and related products for the healthcare market.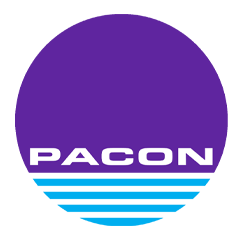 Since then, Greater Wilmington has been a winning backdrop for the family-owned company, which is now establishing a second presence in the region with a 100,000-sq.-ft. warehousing space on Landmark Drive near the Port of Wilmington. "We're now out of space," says Mike Shannon, President of Pacon. "We're proud to be in New Hanover County as well as Brunswick."
Pacon was founded in 1949 as a paper broker and converter. The company co-developed the first sterilizable paper used for wound care dressings and began concentrating on "flexo-graphic" printing for the medical products marketplace. In the late 1990s, Pacon commercialized the first water-activated cleansing formula, establishing a foothold in the fast-growing wipes market. Today, the company's goods are part of some of the world's most recognizable consumer brands, with most in high demand during the COVID-19 public health crisis.
Pacon's new facility will handle incoming raw materials and the shipping of finished goods, according to Shannon. The firm moved into the space in early May and plans to ramp up a 10-person staff there. Shannon credits WBD along with real estate partners Cress Group and Edgewater Ventures for helping identify and assume occupancy of the property. "The space will probably take care of us for the next two years," he says. "We'll see what post-pandemic life brings us."