Improving Business in the Wilmington Region
Record Attendance Highlights WBD's 17th Annual Golf Tournament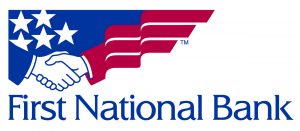 Regarded as one of the best business golf experiences in the Southeast, this year's Wilmington Business Development (WBD) tournament did not disappoint. A record 46 teams participated in the 17th Annual WBD Golf Tournament on May 8th at River Landing.
The networking, prize package and weather made it a tournament to remember. WBD's goal is to continue to raise the bar and provide our members with a meaningful day and experience.
"We're delighted with the high level of exposure we had with the business community," said Spence Broadhurst, President, Eastern North Carolina Region at First National Bank who served as this year's new corporate sponsor. "It gave us an opportunity to engage with clients and potential clients alike."
In addition to First National Bank, sponsors of this year's tournament included Wilmington International Airport (ILM) as Breakfast Sponsor, McKinley Building as Lunch Sponsor, PNC Bank as 19th Hole Sponsor and Coastal Beverage as Beverage Sponsor. Reserved for WBD's membership, the tournament is an important source of funding for the organizations global marketing initiatives, mission-critical planning and project development activities.
"If this is how Wilmington Business Development indulges its members, I can only imagine the red carpet treatment given to prospects considering the region for expansion or relocation," said Ken Dull, President of McKinley Building Corporation "We look forward to this event every year and once again it was a first-class experience."
The winners at this year's tournament were David Rizzo, Jack Fitzgerald, and Matty Fitzgerald playing on the First Carolina Bank team. Shooting an impressive 56 they held off the 2nd place team Mojo Tone by one stroke. Cape Fear Engineering secured third place, and Wilmington Box Company rounded it out for a fourth place win.