Improving Business in the Wilmington Region
Region's Businesses Rise to the Challenge of COVID-19
There's no arguing about it: The COVID-19 pandemic is having an unprecedented impact internationally on people's lives and ability to work. We see it locally, too – from hard-hit restaurant and lodging businesses to service enterprises and even manufacturers. No one is immune to its effects. But well outside the headlines, there are also positive stories. Many companies in Greater Wilmington are not just surviving but thriving, and that can only mean good things for the region's business community.

Take nCino, for instance, which has risen to become one of Wilmington biggest and best employers. The company's proven financial technologies are in use by more than 250 financial institutions around the world. Leading business publications such as American Banker, Forbes and Entrepreneur have featured articles about the company and its software, which incorporates government-directed processes into decision-making workflows. nCino is helping financial institutions across the globe support customers and communities during the pandemic. The cloud-based nCino Bank Operating System helps ensure lenders can respond quickly to the needs of small businesses and consumers during this uniquely challenging time.

CastleBranch is providing valuable tools, resources and assistance to allied health practitioners on the frontlines of the pandemic. The company is donating its new screening solution, CB COVID-19 Compliance, to college and university nursing programs and associated healthcare facilities through December 2020. "Our partnership with CastleBranch gives us a clear path forward by helping to reduce the spread of COVID-19 and educate the next generation of life-saving nurses," said Deborah Trautman, president and CEO of the American Association of Colleges of Nursing (AACN) in Washington, DC. The San Diego-based Association for Associate Degree Nursing (AADN) also is a partner in the effort.

Beyond fintech companies, Greater Wilmington's warehouse and logistics companies are playing their part. Cape Fear Bonded Warehouse is now handling a liquid chemical used as an ingredient in hand sanitizer. The product is made in the US and is being exported to European buyers. CFBW's 40-plus years of experience delivering full-service warehousing and distribution solutions supports growth at the Port of Wilmington, and the company has been adding jobs. Dramatic shifts in global supply-chains could mean new business for companies like CFBW and new products moving through the Port of Wilmington.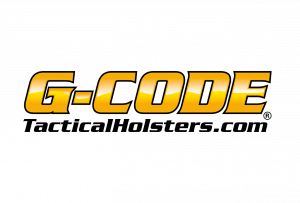 On the manufacturing side, Edgeworks has been quietly growing its presence in Burgaw, drawing talent from across the region as it builds
market share through business partnerships and e-commerce operations. The 13-year-old firm is a leading maker of firearm holsters and related accessories under the G-Code Tactical brand. Their accessories are in high demand due to the current dynamics of the firearms market, but they are now going beyond their typical scope by adding tactical face-masks to their menu of products.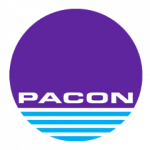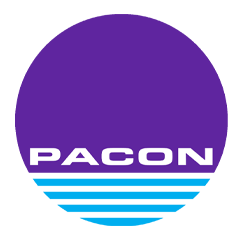 In Navassa, Pacon Manufacturing is playing an important part in the fight against the pandemic with its production of disinfectant wipes. Wilmington Business Development played a crucial role in attracting the New Jersey-based company to the region and continues to support their growth. Established in the late 1940s, Pacon began hiring late last year at its new facility. Pacon produces wipes for major consumer goods companies and single use surgical drapes for the medical market.
These are just a few of the many positive stories associated with COVID-19 in Greater Wilmington. As business reboots across the region, these existing industries and many others will be essential to our continued growth.