WBD Legacy Investors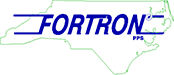 Everybody thinks they have the best place for businesses to locate, but here in southeastern NC, we know it. And we have the results to prove it. With such industry titans as GE Hitachi, GE Aviation, Corning, PPD and Verizon Wireless all calling our area home, there's no doubt that we can handle the business. These days, business leaders require more than just a trainable workforce, available properties and tax credits. They require communities that want them, that want to include them in the very fabric that makes a potential business location a home. We are ready for you, we are waiting for you and we are anxious to introduce you to the reason we all love calling this corner of the world home.
Explore the info on this website. We have strived to provide you with all the pertinent information available. But don't look at us as just text and pretty pictures. Call us, visit us and let us show you what makes us the best place for you and your business.
Although tasked with bringing investment and quality jobs to the Greater Wilmington Region, WBD is not an employment services organization.  For information about potential job opportunities in our area we suggest that you visit either our member staffing agencies or the North Carolina Department of Commerce's Division of Employment Security.