Improving Business in the Wilmington Region
GE Hitachi Will Invest $85 Million to Expand its Wilmington Presence
Global Push for Carbon-Free Electricity Drives Creation of 485 New Jobs
Oct. 21, 2022 (Wilmington, N.C.) – GE Hitachi Nuclear Energy, a leading global provider of advanced reactor technologies, fuels and nuclear services, will expand its Wilmington workforce by more than 485 over the next five years as it invests more than $85 million in its New Hanover County operations. Company executives joined city, county and federal officials today in announcing the expansion.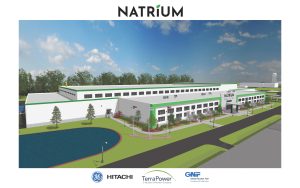 The expansion comes as industries worldwide embrace advanced solutions for reliable carbon-free electricity. The joint venture of GE and Hitachi was established in 2007. Wilmington has been the headquarters of GE's nuclear energy business since 2003.
"Carbon-free nuclear power has an essential role to play in the energy transition and we are excited to lead our industry into the future," said Jay Wileman, President & CEO, GE Hitachi Nuclear Energy. "These new jobs and this investment in our business strongly position us to help customers meet climate goals and will also have a significant impact on the region's economy."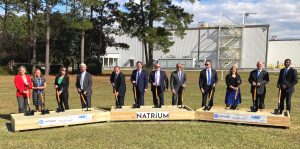 Newly created, high paying positions will result in an annual payroll impact of more than $63.5 million across the region. New Hanover County is providing $1.25 million and the City of Wilmington is providing $250,000 in performance-based economic incentives over five years in support of this expansion.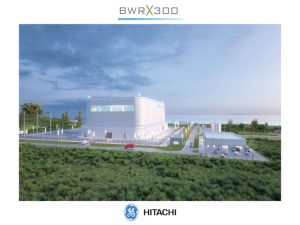 "GE Hitachi is an important company whose work in Wilmington not only generates an economic benefit to our community but also promotes a cleaner more sustainable environment for the planet," said Bill Rivenbark, New Hanover County Commissioner and Wilmington Business Development Board Member, who was among the local officials welcoming GE Hitachi's announcement. "The county is proud to support this pioneering company in their expansion, and we appreciate the partnership of our local, state and regional economic development organizations that worked together to make today's announcement a reality for New Hanover County."
"GE Hitachi is among the world's leading names in nuclear energy and they execute that leadership position from right here in our community," said Wilmington Mayor and Wilmington Business Development Board Member Bill Saffo. "The city looks forward to supporting the continued growth of this longtime local employer and thanks GE Hitachi for its continued contribution to our economy with this exciting expansion."
The U.S. is the world's largest producer of nuclear power, accounting for more than 30 percent of worldwide nuclear generation of electricity, according to the World Nuclear Association. The Nuclear Energy Institute (NEI), the policy organization of the nuclear technologies industry based in Washington D.C., says that no other source, renewable or otherwise, contributes as much to meeting U.S. energy demand without emissions as nuclear. Every year, nuclear-generated electricity saves our atmosphere from more than 470 million metric tons of carbon dioxide emissions that would otherwise come from fossil fuels. That's the same as taking nearly 100 million passenger vehicles off the road.
"Greater Wilmington is a global business destination with companies leading the world in their respective industries," said Scott Satterfield, chief executive officer of Wilmington Business Development. "Our region's decades-long track record with industrial legends like GE and, more recently, its joint venture partner Hitachi, offers compelling evidence of the high quality of service world-leading companies have come to expect here — including ready talent, advanced infrastructure and local government leaders adept at understanding the needs of our corporate residents."
Founded in 1956, Wilmington Business Development oversees business recruitment and industrial retention for the City of Wilmington, New Hanover County and Pender County. A private, non-profit organization, WBD supports members, partners and allies through an array of technical expertise, leadership resources and value-added business services. For additional information, visit www.wilmingtonbusinessdevelopment.com
# # #