Improving Business in the Wilmington Region
WBD Invitational Offers Networking and More
Southeastern North Carolina's premier business golf event this year brought 216 players to River Landing Country Club. Held under autumn skies on October 13, the 2022 WBD Invitational featured 72 teams.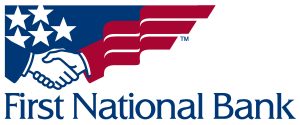 The annual event is a valuable opportunity for relaxation and relationship-building. "We had fun," says Eric Howell, CEO of Port City Logistics, who participated in the event for the first time along with Billy Robinson, the Savannah, Ga.-based company's Founder and Chairman. "It was one of the nicest golf tournaments we've attended – a great course and great people."
Chris Ramm, head of Ramm Capital Partners, a Winston-Salem company with significant real estate holdings in Greater Wilmington, finds the event a valuable venue for connecting with key regional contacts. "It's a great networking opportunity, especially not living and being in Wilmington every day," Ramm says. "It's a very well-run tournament and a beautiful golf course."
In addition to First National Bank, sponsors of this year's tournament included South State Bank as Breakfast Sponsor, Civil Works Contracting as 19th Hole Sponsor, Milam Plumbing as Range Target Sponsor, MegaCorp Logistics as Range Tape Sponsor, Coldwell Banker Sea Coast Advantage as Welcome Sign Sponsor and Coastal Beverage as Beverage Sponsor. Taylor Development was this year's Lunch Sponsor.
Reserved for WBD's membership, the tournament serves as an important source of funding for the organization's global marketing initiatives, mission-critical planning and project development activities.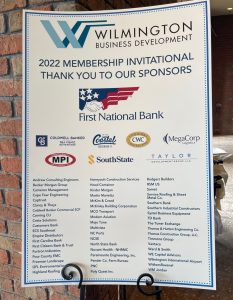 "This is widely known and appreciated as one of the best golf tournaments and networking opportunities in the region," said Spence Broadhurst, President, Eastern North Carolina Region at First National Bank, the tournament's major corporate sponsor. "This tournament gives us a peek behind the curtain, where we get to see the level at which they operate. WBD has had an outstanding run historically and of late — so it's great fun to bring our community together to celebrate new announcements and support our shared commitment to the Wilmington community," according to Broadhurst.
Landing Course winners were MegaCorp, GFL Environmental, Crete Solutions and First Citizens Bank. Winners of the River Course were Freeman Landscape, Taylor Development, Murphy Family Ventures and PNC Bank. WBD congratulates this year's tournament winners and thanks all of the event's sponsors and participants.