Improving Business in the Wilmington Region
Performance Team announces plans for new cold chain facility in Wilmington, NC
By: AJOT | Dec 05 2022 | Logistics | Ports & Terminals
Performance Team continues to expand and integrate end-to-end cold chains with the announcement of a new cold storage facility in Wilmington, North Carolina opening in Q3 2023 to serve imports and exports.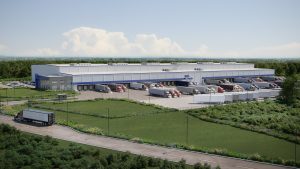 North Carolina accounts for 10% of total U.S. pork exports (as the 3rd largest in pork production), the 7th largest in poultry production and the largest in sweet potato production. Site selection-wise, the facility targets the refrigerated market of poultry, pork, bananas, potatoes and seafood. It is ideally-located close to 27 refrigerated commodity production sites within 80 miles and can reach 225 million consumers within a 1-2 day transit.
Customer interest in the Performance Team-operated cold storage facility is strong and reflects the opportunity to improve fragmented cold chains and distribution networks. Value-added services include USDA inspections, handling, storage, cold logistics, unloading, wrap, stamping, Swai Wrap, lot release, truck loading, case pick, slat, blast freeze, de-slat, floor loading, boxing/repacking, and tempering.