Improving Business in the Wilmington Region
Burgaw Manufacturer Guns for Global Market Leadership
Privately-held businesses are the lifeblood of the U.S. economy. In Greater Wilmington, entrepreneurial companies fuel much of the region's job and investment growth. For the past year, Edge-Works Manufacturing Company has been quietly growing its presence in Burgaw, drawing talent from across the region as it builds market share through business partnerships and e-commerce operations. The 13-year-old firm is a leading maker of firearm holsters and related accessories under the G-Code Tactical brand.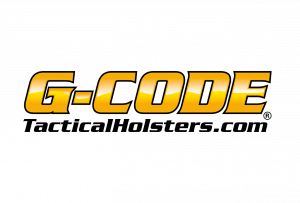 "We moved from Jacksonville about a year ago," says Jesse Lockhart, senior vice president at the company. Founder Scott Evans started Edge-Works in the spare bedroom of his house in Jacksonville. "Growing pains" led the company to a 60,000-sq.-ft. building in Burgaw in 2018, up from the 12,000 square feet it previously occupied. A convenient location off I-40 plus an attractive price-tag sharpened Pender County's appeal. "The price per square foot really made a difference," Lockhart says.
Wilmington Business Development worked directly with Edge-Works management throughout their relocation/expansion process. From ally meetings to building search, WBD's efforts were imperative to this win for Pender County.
Edge-Works makes all manner of holsters for law enforcement professionals, private security firms and military organizations. "Our customer base can be pretty much anybody who carries a gun for a job," Lockhart says. The company also sells to consumer hobbyists. "That's a huge part of our sales." Common to every sale is a G-Code product sourced completely from domestic materials. "One thing that sets us apart is that we're 100% American made," he says.
Since joining the company 13 years ago, Lockhart has watched Edge-Works grow from a five-person shop to a workforce that now ranges from 60 to 70. "We're actively hiring at the moment," says Lockhart. The company's current growth trajectory has its workforce ultimately growing to 120. Hurricane Florence delayed those plans last year. "We had to hit the re-set button on everything."
Edge-Works is global in scope. "Our customers can be anywhere," Lockhart says. "Whether you're a Navy Seal jumping out of a chopper or a dad teaching your child how to shoot, we've got something for you." Also setting the company apart is the lifetime guarantee it makes on every product. The promise grew from a contract Edge-Works won with the U.S. Army. "The Army required a two-and-a-half-year testing process they ran our products though." The quality assurance efforts were rigorous but had big rewards, Lockhart says. "That contract really put us on the map."