Improving Business in the Wilmington Region
Meet WBD's Newest Employee: Cliff Pyron
WBD's seasoned staff of economic development professionals has recently grown. As of January 15, Cliff Pyron is serving in the role of Senior Manager, Business Development.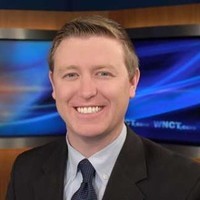 A Wilmington resident, Pyron spent more than four years at the NC State Ports Authority, working most recently there as account manager. His responsibilities put him in close touch with local, regional and statewide economic developers and allies. He joined the Ports Authority in September 2014 as communications manager after working as a broadcast journalist. Pyron is a 2009 graduate of UNC Wilmington, where he majored in communications. He also served on the board of directors at North Carolina's Southeast, the Elizabethtown-based economic development marketing partnership covering 18 counties.
"Cliff has hit the ground running, as we knew he would," said Scott Satterfield, CEO of the organization. In his early weeks on the job, Pyron has worked closely with Billy King, WBD's Director of Business Development. "Our team dynamic has a whole new dimension – with Cliff's energy and new ideas combining with Billy's seasoned and technical expertise," Satterfield said.
Pyron's collaboration with WBD while working at the Ports enabled him to start his new position without too steep of a learning curve. "After years of working together as partners, I'm honored to join the WBD team and help build on its admirable legacy of results," he said. Going to college, beginning his career and starting a family in Wilmington sparked Pyron's visible commitment to the region and its economic future. "I have a great passion not only for creating jobs and bringing new investment here but supporting existing industry across our region," he says.
Pyron's new role spans responsibilities in business recruitment and support for existing companies in WBD's service area.