Improving Business in the Wilmington Region
New Leadership Takes the Helm at WBD
Bill Cherry has assumed the organization's chairmanship, effective July 1. Cherry founded Air Wilmington, the fixed base operator (FBO) at the Wilmington International Airport. Air Wilmington provides fueling, MRO and hangar services to general aviation, military and commercial customers. Its facilities include an 8,400-square-foot terminal and over 100,000 square feet of hangar space. Earlier this year, Air Wilmington was acquired by Modern Aviation, a national network of FBO properties.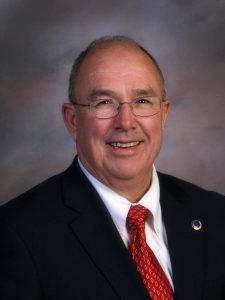 "I've been a member of WBD for a long time," says Cherry, a Wilmington native who founded his company in 1975. He credits the strength of the organization's leadership for the strong results of recent years. "Our members are quality people who run quality companies," he says. "Everything is good, and I'm excited about the future." Since selling Air Wilmington, Cherry keeps a hand in aircraft sales and flying, and stays active with positions on the Board of Trustees at Cape Fear Community College and the Wells Fargo Bank Advisory Board. 
"Bill Cherry is an experienced, accomplished businessman who can draw on a lot of expertise in looking out for the future of Greater Wilmington's economy," says Dickson McLean, outgoing chairman of WBD. McLean, an attorney at McGuireWood LLP, joined the board in 2010 and chaired the organization from 2014 to 2018. Under his leadership, WBD revised its strategic plan and entered into a memo of understanding with Brunswick County for cooperative marketing and project handling. In that time, the organization's membership retention rate reached 98 percent, and it was able to build a full year's financial reserve. "We've accomplished a lot," McLean says, "and I really feel like WBD is in good hands."
Sabrina Stephens, Wilmington market president at North State Bank, has begun serving a two-year term as WBD's vice chairman. Fred Samz, president of Fortron Industries, will be the organization's treasurer.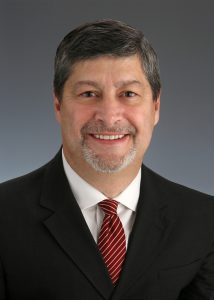 Tim Milam, president of Coldwell Banker Sea Coast Advantage, has joined the WBD board of directors. Milam, a longtime member of the organization, has led one of North Carolina's largest residential real estate firms since 1997. The company has 14 offices across and employs 535 agents in the southeastern part of the state. "I've been a member for years and have encouraged other companies to join as well," says Milam. "WBD does a great job bringing jobs to our market, and I want to support those efforts any way I can." Milam is a native of West Virginia and a graduate of the University of Charleston, where he played baseball and majored in computer science. Prior to launching his real estate business, Milam worked in the banking industry. He and his wife, Vicki, have two children.